In july 2011 Aduonya got a clinic.
Also a toilet building was built behind the clinic.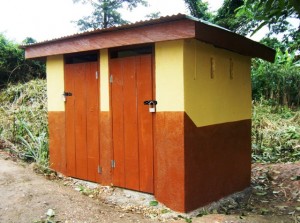 Earlier, also a water pump and school building were built by Heart for Children Ghana.
Because of too much rain, the only option to reach Aduonya is by motorcycle.

Manager Solomon and Christine leaving with clothes and blankets for the people.